Help us to give them a future free of pain and full of love - PLEASE DONATE TODAY
The beautiful dogs coming into our rescue come from different backgrounds. Some may be dearly loved family pets, whose owners have found themselves in such difficult circumstances that they are no longer able to give them the care they need. However, other dogs will need significant medical and behavioural rehabilitation to give them the life they deserve.
We are staffed entirely by volunteers, and receive no government funding. As a result the work we do is completely reliant on community donations.
German Shepherd Dog Rescue South Australia Inc. is a registered charity and all donations over $2 are tax deductible.
Secured with Comodo SSL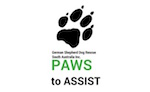 Many of us have gone through times when all we needed was a helping hand. We are committed to supporting owners, and sometimes this means extending a helping hand (or paw) to support them through tough times. This may involve emergency foster care, walking support, training or behavioural assistance or help to purchase equipment, such as harnesses. Sometimes this is all it takes for a German Shepherd to stay with the family who loves them. So in the spirit of "paying it forward", we ask you to consider donating to our Paws to Assist program. See Direct Debit and Paypal donation options below.
Rehabilitation: Giving GSDs a Future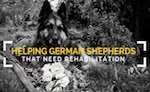 Many German Shepherds come into our rescue with anxiety and fear-based issues. Please help us to secure their future by supporting their rehabilitation. See Direct Debit and Paypal donation options below.
Sponsor One of Our Special Needs Dogs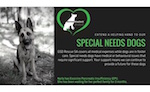 We are dedicated to the rescue, rehabilitation and rehoming of German Shepherds. Our Special Needs dogs come into our rescue for a variety of reasons. What many have in common are medical issues that require significant and ongoing support. 100% of funds raised will be used to cover veterinary charges and food costs related to special medical and dietary needs.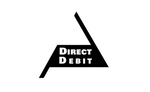 You can make a one-off or regular donation by direct debit through your bank account. Bank details for German Shepherd Dog Rescue South Australia are: Beyond Bank BSB 325 185, account number 03629202.
Donate by Paypal or Credit Card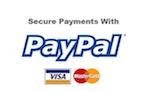 You can donate via the Paypal panel below. No Paypal account? No problem, you will be invited to choose a credit card instead. Just select either a one-off or regular donation, the cause you would like to donate to and the amount.