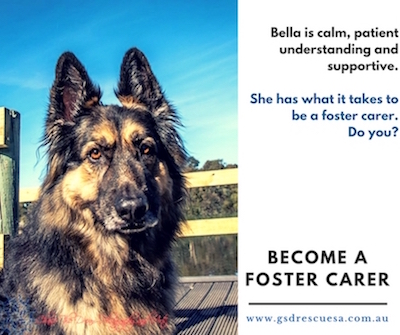 Become a foster carer for a German Shepherd
Foster Carers are the heart and soul of our rescue, allowing us to provide our rescue dogs with a warm and loving environment while waiting for their forever home.
The transition period from one home to the next can be both a delightful and stressful time for both German Shepherds and humans.
Foster carers have the first option to adopt the dog they have fostered.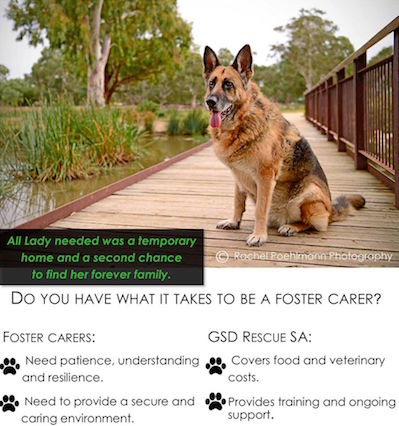 Do you think you have what it takes to be a foster carer?
Foster carers need to be patient and understanding.
Some dogs may have been subject to abuse and/or neglect.
Some dogs may also be suffering from the separation from a loving family.
Foster carers need to provide a secure and caring environment.
We cover veterinary costs and food while the dog is in foster care.
We can provide training and ongoing support.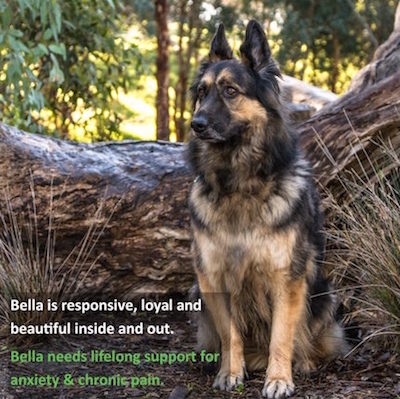 Special needs dogs
Special needs dogs are those requiring specific behavioural or medical support. These dogs need foster carers with more experience and time to support their rehabilitation and/or treatment programs.
In behavioural cases, these dogs need highly experienced foster carers who are willing to work with anxiety or fear-based issues, which often result in unwanted behaviours. One of the more common behaviours is reactivity or fear-based aggression towards other dogs or people.
These dogs need calm, confident, consistent, patient carers with a willingness to learn.
We are always looking for people who have the skills and willingness to work with dogs with special needs.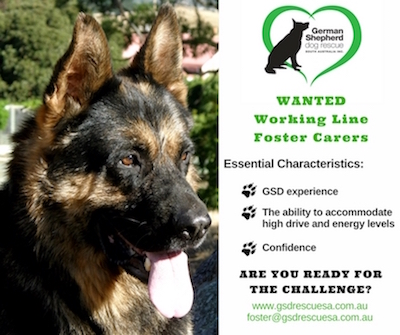 Working Line German Shepherds
We are also always in need of special foster carers for working line German Shepherd dogs.

Working line dogs are confident, high drive, high energy dogs who need handlers to match their level of confidence and with the ability to accommodate their needs.

This means plenty of physical and mental activity to keep them performing at their best, and to prevent behaviours that can arise from boredom and frustration.

We are always looking for people who have the skills and willingness to work with dogs with these issues.

If you are ready to open your home and heart to one of our beautiful dogs and to give them a temporary loving environment until their forever home is found, please fill out and submit our Foster Application Form here.